No Panic was recently at three local events, one at the Wakes in Oakengates, Telford and one at Court Street Medical Practice, Madeley, Telford. We were also invited to Branches in the Park, a fantastic mental health event run by a local face to face organisation in telford. These were three great events and great for publicity around the charity and mental health.
The Wakes was very informative, we gave out a lot of information and had interest in the youth services we provide. As parents were coming to get information for their children.
We have been invited to go to any future events that they will be holding.
---
At Court Street Medical Practice we were fortunate enough to be out of the powerful sun inside the building. We also had the fortune to speak to the borough Mayor and the cabinet member for health for Telford and Wrekin. We also saw lots of other organisations and many of the general public. We gave away most of the information that was taken to the event. It went very well.
---
Branches in the Park was a fantastic event where we saw many people and many other organisations. Nicki said about the event:
Branches in the park was a really good day and very busy, we gave out a lot of information, had a lot of people come to our stand. A lot of interest in youth services, in particular teenager's suffering with exam stress. The head of Branches has invited us to go to their new offices and see what they do.
---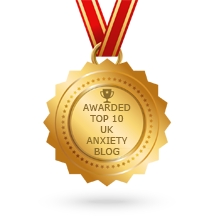 No Panic is so very proud and honoured to be included in Feedspot's top 10 UK Anxiety Blogs. We so so grateful for the recognition of our hard work helping all sufferers in whatever way we can.